high speed mixer
Views:9 Author:Site Editor Publish Time: 2017-10-08 Origin:Site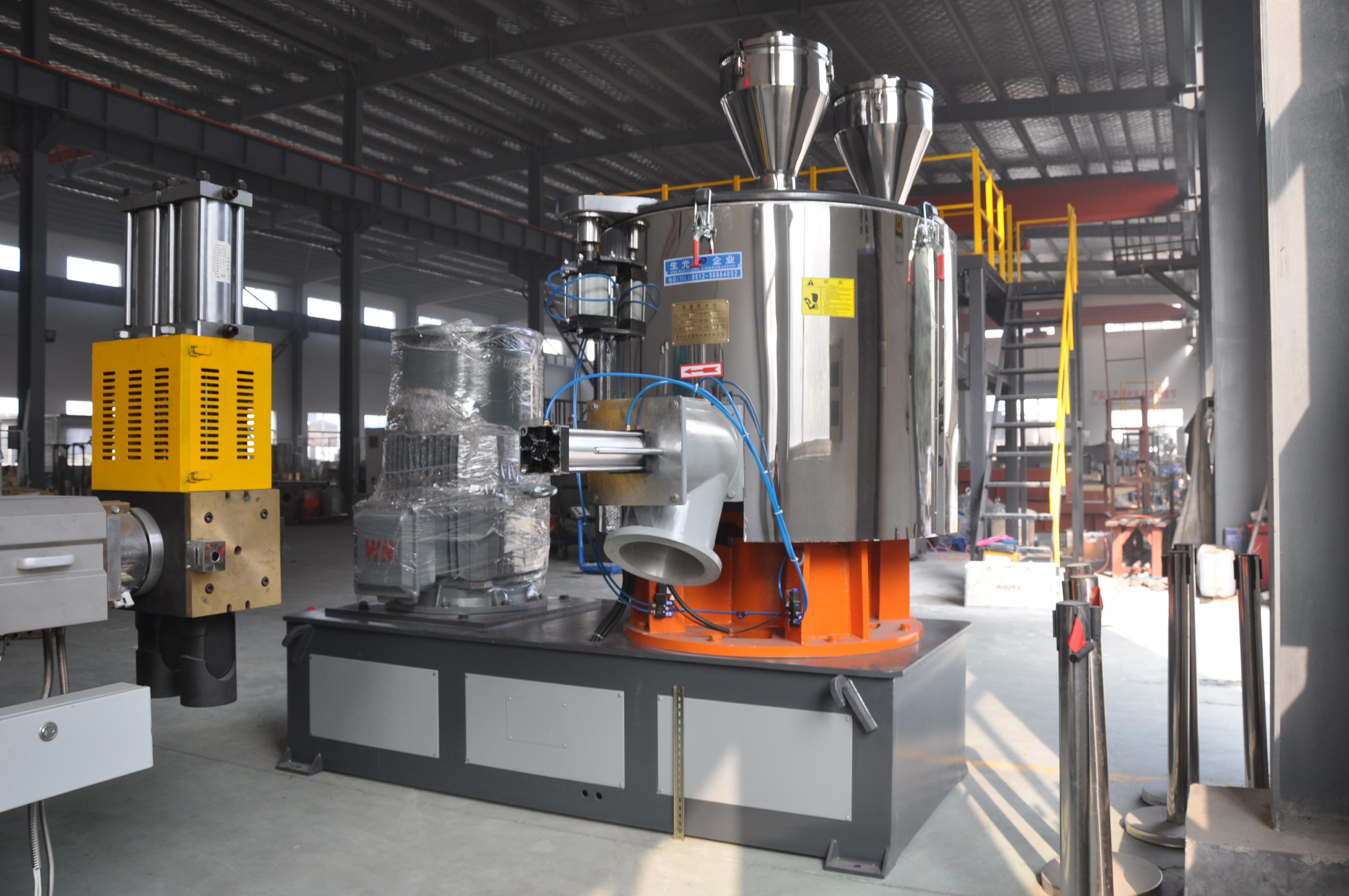 Highspeed mixer is mainly used for PVC resin mixing, coloring, polyethylene, polypropylene particles coloring, drying, ABS polycarbonate and other hygroscopic resin molding before processing drying, phenolic resin mixing processes.
Product use:
It is one of the necessary equipment in the plastic processing factory, and it is widely used in rubber, pharmacy, dye and other industries. Because it has a mixture of fast, homogeneous mixture, resin to increase the absorption of good, machine operation convenient, easy to clean, durable, compact structure and so on. Now, it has gradually replaced the low-speed mixer, widely used in a variety of plastic industry production.
High-speed Mixer composition:
The machine consists of a mixing pan, a lid, a split plate, a transmission part, a discharging device, etc.

Mixing pot: multi-layer structure, the level, the outer layer, interlayer, the inner layer of stainless steel welding system, barrel wall, bucket bottom are made of stainless steel, circular arc pot, the inner surface is smooth and hard, wear-resisting, corrosion-resistant, not easy to dip material. The wall of the pot is durable with 304 stainless steel.

Lid: Cast aluminum, the inner surface through the fine car, polishing, fine workmanship. The exhaust port is fitted with a cartridge device, and the feeding port is fitted with a hopper and a discharging insert plate.

Heating: Using electric heating, heat transfer through heat, the impeller surface and material friction and the thrust of the material to increase the temperature.

Transmission components: The stirring oar is made of stainless steel, specially machined by machinery, wear-resisting and corrosion-resistant.

Spindle: Through the precision vehicle, fine grinding, adjust the quality treatment, fine workmanship. Use three seals, in turn, tetrafluoroethylene, gas, skeleton type oil seal, do not leak powder. The bearing adopts three large Vahalo D-class bearings.

High-speed mixer unloading device: Made of aluminum alloy, with pneumatic discharging door, automatic discharge. Cylinder and material door first-line connection, tight and reliable, good sealing performance.